JSSC Excise Sub Inspector Main Exam 2015 Paper-1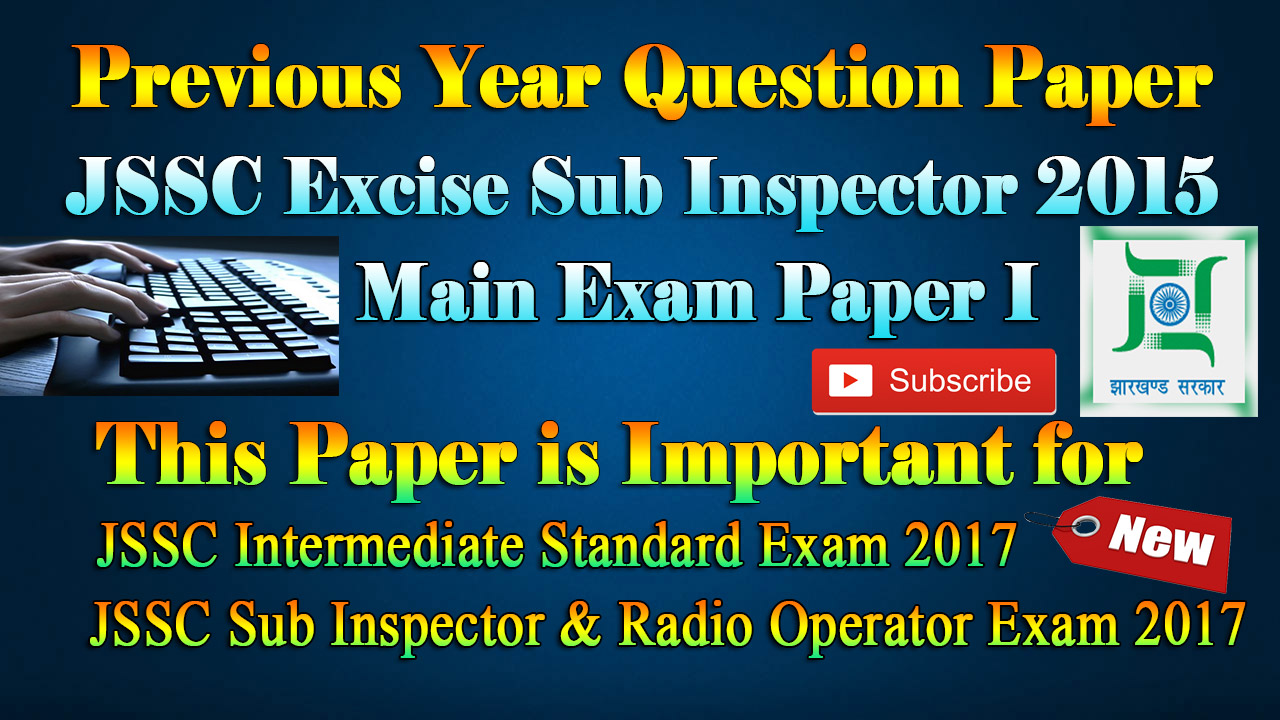 JSSC Excise Sub Inspector Main Exam 2015 Paper-1
This article contains previous year question paper asked in JSSC Excise Sub Inspector Main Exam 2015 Paper-I.
This paper contains 120 questions and time limit of 120 minutes.
This article is important for:
JSSC Intermediate Standard Combined Competitive Exam 2017
JSSC Intermediate Standard (Computer Knowledge & Hindi Typing) Combined Competitive Exam 2017
Jharkhand Combined Police Sub Inspector Competitive Examination 2017
Jharkhand Combined Police Radio Operator Competitive Examination 2017
and All JSSC examinations
Click here to download PDF of this Exam Paper: https://drive.google.com/file/d/0B7b7kg4msiosYzRGanNkVmhaRU0/view?usp=drivesdk
Download this article as PDF File
Watch our Video on  Youtube Channel 'Concepts Made Easy'. Click here to watch.
Visit our website for more articles: www.GoodMorningQuotes.in
Visit our website for more articles: www.CricketEvents.in
Visit our website for more articles: www.ConceptsMadeEasy.com
Visit our website for more articles: www.ShineITSolutions.in
Visit our website https://ExamGuide.ConceptsMadeEasy.com for Free Exam Guidance
Visit our website https://ExamResults.ConceptsMadeEasy.com for Exam Results
Visit our website https://Jobs.ConceptsMadeEasy.com for Government Job and Career guidance
Visit our website https://StudyMaterial.ConceptsMadeEasy.com for Download Free Study Material
Visit our website https://WhatsAppStatus.GoodMorningQuotes.in for Sharing latest WhatsApp Status
Visit our website https://AmazingArticles.GoodMorningQuotes.in for reading amazing articles